On July 16th, we celebrated baby Ava turning the big 0-1! I'd like to say we had a nice little intimate gathering, consisting of only those with whom Ava is fond of, but let's face it- it was a BIG intimate (and sentimental) gathering with only our favorite people who love Ava! I hope that this post gives fellow party hosts inspiration and ideas.
This is the first party I have thrown in a long time where I actually had the resourses to do (and make) everything exactly how I wanted. The talk of the party was Ava's handmade birthday banner and table runner. Then there were her pictures, month by month, that I hung on gift bags that I saved from her baby shower. Butterflies and tissue paper pom poms galore! Let's not forget the food and the best part, the cake!!!
"Come on in" Door Sign
Happy Birthday Banner from Start...
to Finish.
This is all cloth fabric so that I can reuse it, and eventually, incorporate it into a quilt.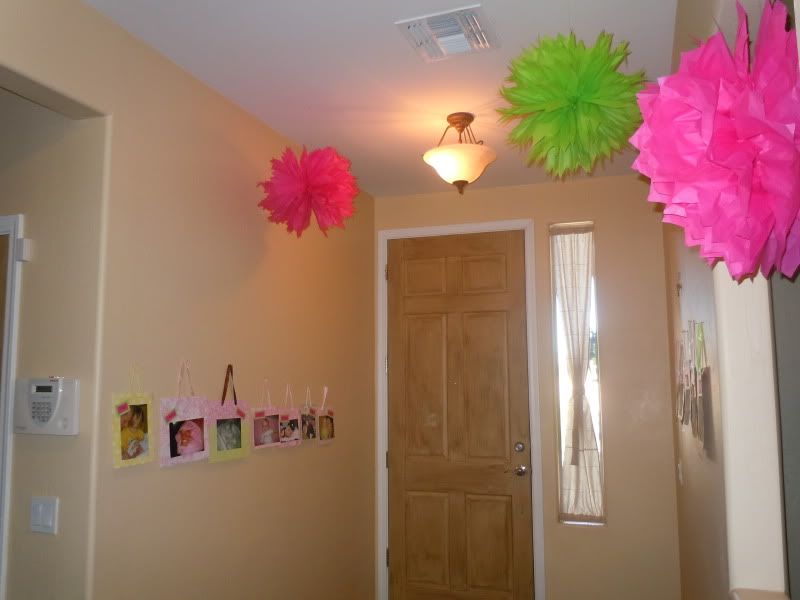 Month by Month Pictures
More Month by Month Pictures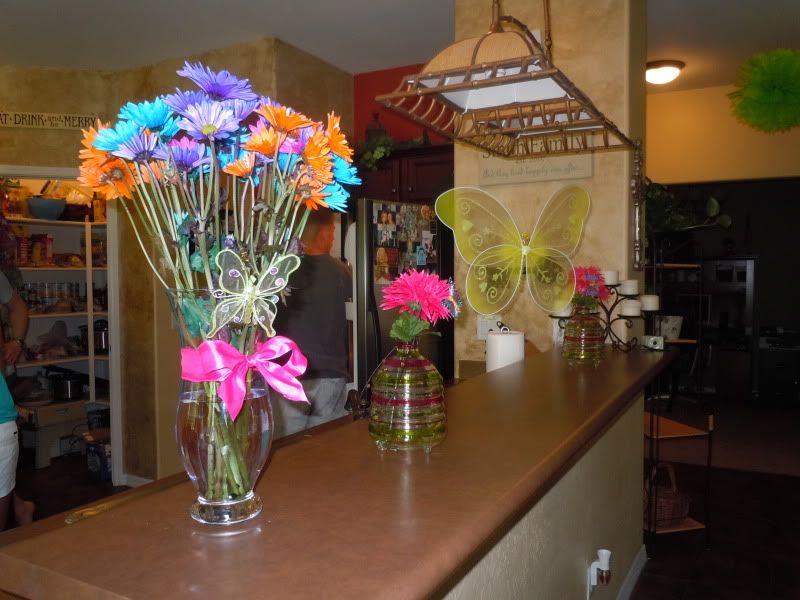 Butterfly Decorations (just some stuff I threw together from Michael's and Jo-Ann)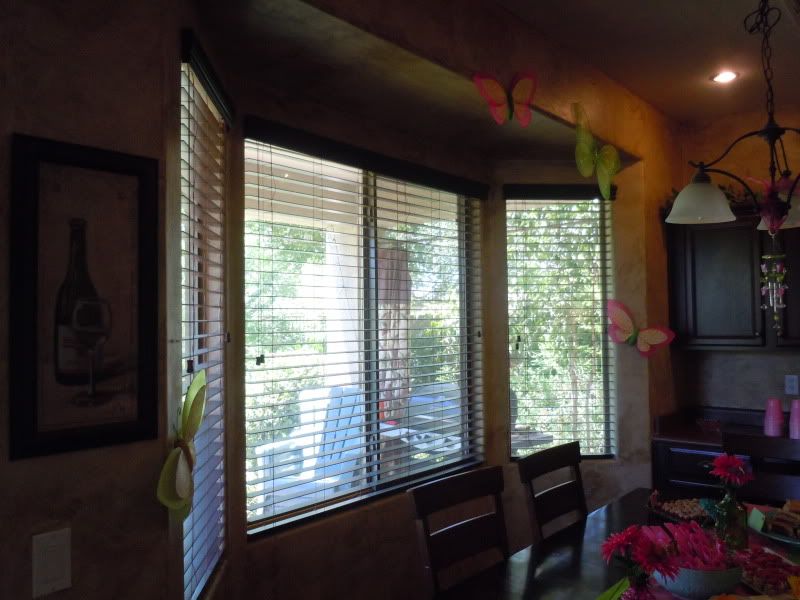 More Butterflies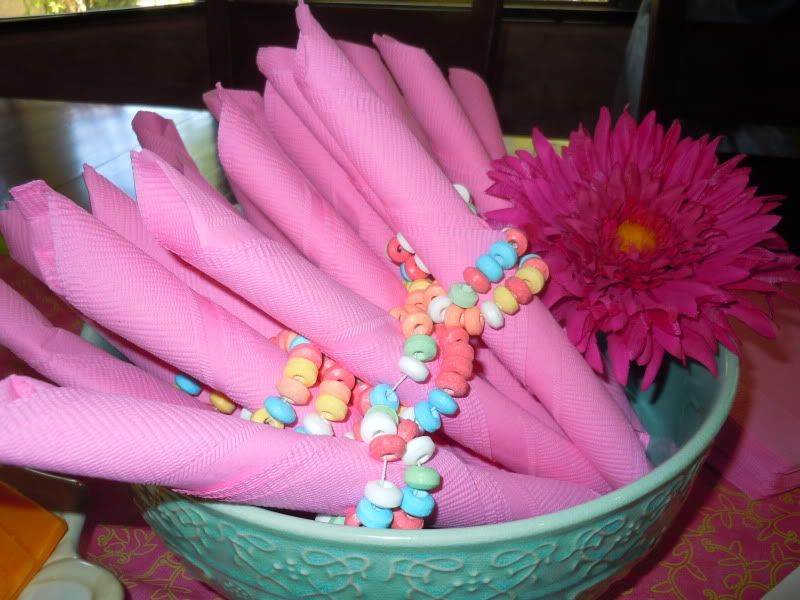 Candy Bracelet Napkin Rings
Heavenly BLT Bites (see below for recipe)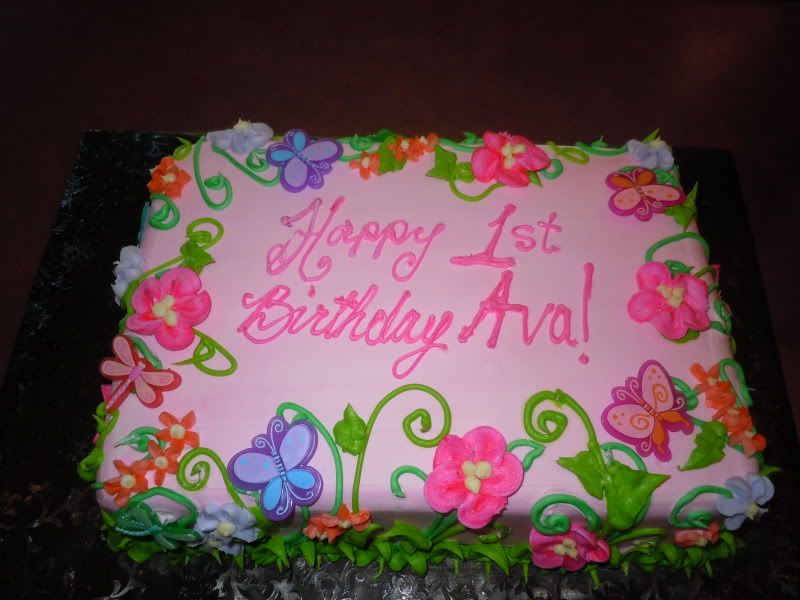 Ava's Fabulously Delicious Birthday Cake from Baker Wee in Glendale, AZ
The Birthday Girl, when all was said and done
Of course, the day of Ava's party, she was fighting a fever, thanks to teething, but she was a trooper the whole way through. I would never have been able to do all this if it weren't for Crystal, who is able and willing to help set my ideas in motion.
My Etsy shop will be open within a week where you can order a custom birthday banner, but, of course, message me with any questions before then.
Here is the recipe for the Heavenly BLT Bites. You'll notice I added in the word "Heavenly" :)
http://www.tasteofhome.com/Recipes/BLT-Bites
I made them my own by:
Replacing
1 pound bacon with one and a half packages of Bacon Bits,
Replacing 1/2 cup of mayo with 1/4 cup of light mayo and
Replacing 1/3 cup of green onions with 1/4 cup of light chive and green onion cream cheese.