Before I got pregnant with Luke there was nothing I could do to gain weight. I was in my early 20s. I ate whatever I wanted whenever I wanted, and exercised minimally. That all came to a screeching halt once I was incubating my first born. I gained 45 pounds during my pregnancy with Luke. I like to blame all the women who told me "Eat whatever you want" "It will fall right off" "You're eating for 2". It does most certainly not fall right off and you are not eating for 2. I lost most of the weight I gained before I started a medication that caused my appetite to increase and I gained the weight back immediately. My pregnancy with Ava was a different story. I only gained 25 pounds, but I started that pregnancy at 153lbs and weighed a whopping 178lbs when I have birth. I am a short 5'3" and every pound counts! More importantly than my weight at that time, I felt horrible. I had no energy and I got winded very easily. As with most women who have a baby, the first 20lbs came off immediately. The rest of the weight I have lost (52lbs- 3 more to go!) took a bittersweet injury to kick me into gear.
One gorgeous, sunny January morning in Arizona, my family and I were hiking the White Tanks. We were on our way down the mountain, which is an accomplishment in itself since it takes so long to get a 3 year old UP the mountain! Ava was in her carrier strapped to the front of me, and after several times of Luke stopping to smell the proverbial roses, Johnny finally put him on his shoulders to quicken the trip down. We were almost to the end of the hike when I experienced a life changing event~ Not to be dramatic, but I twisted my ankle and plunged to my death. Haha okay it wasn't that bad, but I did fall and break my right ankle. Thank God Ava was absolutely fine and got carried away without a scratch.
When I broke my ankle, I was a slave to my couch and my bed. Yes, it was only for 4 days but I was not able to sit still longer than that because suddenly I couldn't stand to ask my husband for one more glass of water or tell him how to do the laundry one more time. I am a SAHM, and it was driving me mad not being able to be productive. For the next several weeks I was hobbling around my house living out the grieving process. I was sad, mad, depressed, etc. When I was healthy and mobile again, I realized I developed this amazing gratitude for being able to walk, run, or to just be able to move, for crying out loud, that I would have never known before I broke my ankle. I was more motivated than ever to lose weight and build a strong, healthy body. As soon I got clearance from my doctor, I began exercising and I haven't stopped since!
I decided I need to blog about exercising and eating right because I want to motivate people who are in similar situations as me or the situation I used to be in, and are looking for a way out. I am not on a diet. This is a life change. Living a healthy lifestyle is easy if you want it bad enough, and only if you want it bad enough. Johnny and I have not had a gym membership in years. We only workout at home and use minimal equipment that we have acquired over the years. Our kids are present during all of our workouts, which means we have many interruptions, but still complete our workouts in a short matter of time. Some of our workouts have inspiration from
Crossfit
(I mean have you seen the men in the
Crossfit
competitions??) and we modify them based on the limited equipment and time we have. Each week I am going to give a free five day exercise plan that will simply consist of what we did. You can modify the workouts by changing the amount of reps or weight.
Thanks to
Pinterest
I discovered
Rock my Run
which is a website with countless run mixes made by DJs that you can download for FREE! They have mixes based on the type of music you want to listen to and the length of time you're planning on jamming out.
Oh and by the way,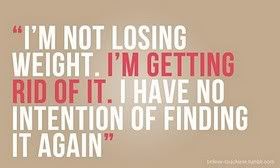 Here are your Five Days of Hurting so Good:
Day 1:
Super Set for 5 sets from
Crossfit
: 30 wall balls with a 10lb medicine ball and
overhead dumbbell walks total 40 meters with 30lbs(15lb dumbbells in each hand)
Then~
Circuit for 2 sets: 30 supermans,
20 hanging leg raises (using gymnastic rings), and
20 shrugs with 30lbs (15lb dumbbells in each hand)
*This entire workout took 30 minutes to complete
Day2:
1.2 mile run~ 11 minutes
Music courtesy of
Rock my Run
- I listened to the I-Wanna-Go mix
Super Set for 4 sets: Dumbbell dead lifts with 20lb weights
10 push- ups on gymnastic rings
Super Set for 3 sets: Chest flys with low resistance band (20 reps)
Single leg calf raises on the step in the garage (20 reps each leg)
2 sets of hammer fist punches on the heavy bag for 60 seconds
*This workout took 1 hour to complete
Day 3:
1 mile run~ 9 minutes, 3 seconds
Music courtesy of
Rock my Run
SS for 5 sets from
Crossfit
: 35 jump ropes and
Dumbbell snatches with 10lb dumbbells
*This workout took 20 minutes to complete
Day 4:
1.2 mile run~ 11 minutes
Music courtesy of
Rock my Run
This is my walking lunges workout. I do a total of 160 walking lunges holding 15lb dumbbells. I will either do this workout in my backyard, on the sidewalk in front of my house or inside all around the hallways in my house. I try to do this exercise once a week since lunges and squats are key to a nice butt and great legs. It goes something like this:
50 lunges, rest 60 seconds
40 lunges, rest 60 seconds
30 lunges, rest 60 seconds
20 lunges, rest 60 seconds
10 lunges, rest 60 seconds
10 lunges, rest 60 seconds
When I first began doing this exercise, I didn't use any weights at all. When it started to get easier I added 10lb dumbbells, and now I'm using the 15lb dumbbells. This workout is hard but it only takes 20 minutes!
Day 5:
Just did some light cardio today. I pushed Luke in the stroller and had Ava on my back and we went for a 2 mile walk, which took 45 minutes.
Johnny and I are very passionate about exercising, and all comments and questions are welcome! Good luck and have fun! (Yes, I am aware that I sound like one of those annoying fitness people!)