(a day late:))
Get those running shoes out and dusted off and a good run mix on your Ipod because you will be needing them this week! After a motivating conversation with my sweet childhood friend, Renuka, I decided to try something different this week... Rather than 5 days of cardio & weight training, I challenge you to run at least 1 mile per day for 7 days. Wait. Whaaaaa?? I know you have work, school or you might be on vacation, but this takes up so little of your time (10ish minutes) and you will be so happy you did it.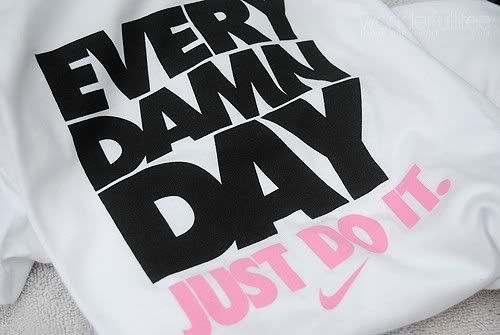 I used to despise running more than anyone up until earlier this year. After I broke my ankle, and was unable to exercise, I learned I was taking my perfectly working and healthy body for granted. I realized I owe it to myself to make running a habit. Not only for weight loss and staying fit benefits, but also for the long list (don't ask my husband about this list if you have anywhere to be) of benefits we don't see. Keeping our sweet little hearts healthy and strong being number 1 on that list.
Let's face it- we are all more busy than usual right now during the holidays, and we may not be sticking to our workout & eating well regime like we promised ourselves we would. I know you've thought in your head that this year will be different- you're not going to eat as much, you won't drink as much wine and you will workout more. Don't tell me I'm alone here, people! It is SO important to squeeze in a little workout at least 4 days a week. I am giving you this 7 day challenge because I just did it and I lost 4lbs!! You may not lose 4lbs, but even if you shave seconds off your time, that is an accomplishment.
As always, good luck and have fun and I can't wait to hear your results! Ladies and Gentlemen, start your engines!!